Why Greater Heights
Our Approach
At Greater Heights School, we know how important the first years of life are and how critical each moment is to every step of development. Greater Heights School is committed to bringing the best child-centric experience to the world and to build an innovative, safe, and nurturing environment where children can discover, explore, and be ingenious.
We believe that children learn best through exploration and discovery in a stimulating environment. We promote a family culture that inspires our children to value their gifts and appreciate the unique qualities of others. Our purpose-driven, individualized approach to early childhood education ensures that children experience and learn in ways that optimize growth and prepare them for future learning experiences. We help nurture and develop a strong educational foundation through our purpose-driven approach to learning.
Mission Statement
Greater Heights School's mission is to promote individual talents and maximize each child's potential. Greater Heights School recognizes that each child is an individual; that all children are creative; that all children need to succeed. Therefore, Greater Heights School respects the individual needs of children and parents, fosters a caring and creative environment, and emphasizes the social, emotional, physical, intellectual development of each child.
Vision Statement
In an active partnership with families and the community, we will foster personal development, intellectual growth, and prepare each child to contribute and succeed as a productive and responsible global citizen.
Greater Heights Core Values
Respect: We believe in creating a safe, secure learning environment where respect, honesty, and we foster individual differences and respect for children's voices and input.
Collaboration: We believe cultivating and maintaining partnerships is essential. Channels for active family involvement
High Expectations: We believe maintaining rigorous standards and high expectations for all children is critical to academic excellence and lifelong learning. High-quality preschools matter significantly to the development of young children. We partner with knowledgeable and qualified teachers who invest in continuous learning and improvement.
Responsibility: We believe that motivating children to become independent learners leads to taking responsibility for their learning.
Equity: We believe in providing all children with a balanced curriculum aligned with quality instruction and learning through play. Play is not just an activity, but an optimal source of cognitive growth and development.
Pride: We believe in encouraging a sense of pride in our school and community. We support educators who provide an intellectual rigor and instill confidence in the cognitive capacity of even the very youngest learners.
Personalization: We will develop the whole child by recognizing the uniqueness of each student as a scholar, citizen, athlete, and community member.
Learning Experiences: We will create and support a collaborative learning climate and culture of continuous improvement and learning. The curriculum is well-organized, intentional, and backed by research. Ample opportunity for young children to use and hear complex interactive languages in both English and Spanish. A curriculum that supports a wide range of school readiness goals, including social and emotional skill-building. Active learning in a relaxed and welcoming setting.
Communication: We will reinforce via staff, parents, students, and community members a collaborative and transparent communication plan, including norms and expectations, via all forms of communication.
Emphasis is placed on instruction in the Following Ways:
Leadership Development
Multi-sensory Approach
Spanish Language Reading and Writing
STEAM (Science, Technology, Engineering, Art, Math)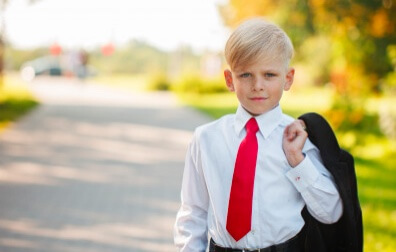 Leadership Development
Today's children are tomorrow's leaders. While leadership skills can come naturally, children learn lessons along the way that significantly impacts them later in life. The Leadership Development Program at Greater Heights School will engage your children through hands-on leadership experiences, development of steps and processes that center on building self-confidence, as well as focused self-reflection.
Multi-Sensory Approach
Children learn best when they can experience learning through different methods while exercising multiple senses at once. This allows them to make discoveries and connections to different concepts in a variety of ways. Each child processes ideas differently and deserves to have the opportunity to learn in ways that best suit their individual learning needs. Through our curriculum, children learn through movement, touch, (tactile and kinesthetic) sight, and hearing.
Spanish Language
Greater Heights School offers instructional immersion and dual language programs as a part of their standard curriculum. The ability to speak more than one language and to understand and appreciate other cultures contributes to a child's personal growth and development. Daily cultural activities in Spanish, as well as written and verbal lessons, are included as a part of each child's learning process. Greater Heights School's ultimate goal is to promote high levels of academic achievement in all curriculum areas as well as full academic language proficiency in the students' first and second languages.
STEAMS Curriculum Approach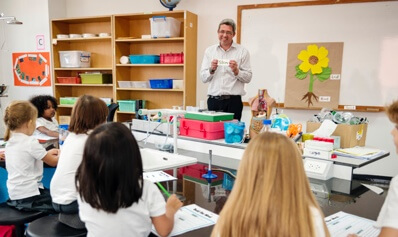 We promote the intellectual, emotional, social and physical development of each child. Our research-based curriculum follows the STEAM approach. STEAM is an educational approach to learning that uses Science, Technology, Engineering, the Arts, and Mathematics to present practical application opportunities through exploring and connecting multiple concepts.